Product Pile: Lip Balms | Repairing and Light, Drugstore and High End Collection
10 Best Lip Balms to Heal Your Dry, Chapped Lips, According to Dermatologists
It wouldn't be winter without at least one annoyingly painful case of dry, chapped lips. Thanks to frigid temps and less humidity in the air, any natural moisture in your lips simply evaporates, leaving you with dry skin, flaking, or even cracks in your pucker.
"Unlike the rest of the skin which has a thick stratum corneum (dead cell layer) for extra protection, the lips do not, so they are even more prone to winter dryness," explains Heidi Waldorf, MD, founder of Waldorf Dermatology Aesthetics and associate clinical professor at the Icahn School of Medicine of Mount Sinai University.
Beyond seasonal changes, your dry lips may also be a side effect of certain medications, like antihistamines (common if you have allergies) or isotretinoin (used for severe acne), explains Meghan Feely, MD, FAAD a board-certified dermatologist and attending physician in the department of dermatology at Mount Sinai Hospital. "There is also a condition called allergic contact cheilitis, which can occur secondary to the use of certain toothpastes, cosmetics, and other ingredients in personal care products," she adds.
As tempting as it may be, thelastthing you want to do is lick or wet your lips to try and find relief, says Dr. Waldorf. This will actually makes things worse, since that moisture will also evaporate and leave you feeling drier.
That's where a hydrating lip treatment comes in. Chances are, you have several lip balms tucked away in your bag, desk, or bedside drawer that were forgotten about because they simply didn't work—so keep the following tips in mind when you need one to heal your lips fast.
How to choose the best lip balm for dry, chapped lips
Choose soothing ingredients:Both Dr. Waldorf and Dr. Feely say to look for products containing occlusive ingredients, which create a barrier on the skin to prevent moisture loss. Petrolatum, silicone, squalene, lanolin, shea butter, and waxes all fit the bill. Humectants like hyaluronic acid and glycerin (which pull water into the skin like a sponge) are also helpful. A mild steroid, such as 1 percent hydrocortisone, can reduce inflammation.
Steer clear of irritants:While cooling agents like camphor and menthol feel good upon contact, they "will sting and aren't necessary to heal or improve lips," says Dr. Waldorf. Exfoliating ingredients (like salicylic acid or physical granules in scrubs) should also be avoided if your lips are chapped, since it won't fix the underlying problem and can make your lips feel raw. Plumping ingredients like capsaicin aren't a great idea as they will cause swelling.
Mind your reaction:Even some traditionally helpful ingredients, like beeswax, can cause allergic reactions in people, says Dr. Feely. Lanolin, peppermint and coconut oils, propylene glycol, fragrances, dyes, and more can also stir irritation, so if you feel that your lip balm is making thingsworse, it might be time to see your derm.
Know when to see a doctor:"If you have just a patch or spot of 'chapped lips' that is persistent, don't assume it is just dryness," cautions Dr. Waldorf. "In that case, you could have an actinic keratosis—a precancerous condition caused by excessive sun." A lip balm that contains SPF can help protect you from harmful UV rays.
Now that you have the basics down, it's time to find a lip balm that works for you. Here, 10 options that will take your lips from dry and chapped to smooth and supple.
Advertisement - Continue Reading Below
This classic lip balm from Kiehl's feels more like a light oil than your traditional Chapstick. It's comes out solid from the tube, but immediately melts into the skin once it hits your lips. Infused with skin protecting petrolatum and squalene, soothing aloe, and vitamin E, this simple balm will leave lips feeling softer in no time.
Advertisement - Continue Reading Below
Advertisement - Continue Reading Below
Aquaphor is a go-to for a reason. It contains glycerin to draw in moisture, shea butter and beeswax to protect, chamomile essence to soothe dryness and cracks, as well as castor seed oil for additional hydration. What's more, Aquaphor is free of fragrances, dyes, and preservatives, so it's a great option if you have sensitive lips.
Advertisement - Continue Reading Below
Advertisement - Continue Reading Below
Bag Balm Skin Moisturizer
For severely chapped lips, Dr. Waldorf recommends Bag Balm because it contains occlusive ingredients like petrolatum and lanolin with an antiseptic preservative. It "seals lips well overnight," she says. What's more, you can use Bag Balm on any part of your body that is dry, chafed, or cracked. Dr. Waldorf says it's especially great for chapped edges on the nose when you've been sneezing or blowing into tissues frequently.
Advertisement - Continue Reading Below
Advertisement - Continue Reading Below
Dr. Waldorf also likes this pick from CAUDALÍE since it's "soothing and moisturizing," thanks to shea butter, beeswax, several plant oils, and grape seed extract. Not only does it repair and protect dry, chapped lips, but it's also a nice beauty treatment on its own. If you find your lip color never glides on smoothly, apply this balm 10 to 15 minutes beforehand to ensure a smooth and even application.
Advertisement - Continue Reading Below
Advertisement - Continue Reading Below
Good ol' Vaseline is a dermatologist favorite due to its simple formulation of 100 percent petroleum jelly. It's affordable, great for sensitive skin types, and gets the job done. You can also use it as a preventive treatment: Slather this on your lips if you know you're going to be spending lots of time outdoors in colder temps—say, before you head out skiing or hiking—to keep your skin protected from windburn.
Advertisement - Continue Reading Below
Advertisement - Continue Reading Below
Fresh Sugar Lip Treatment SPF 15
A cult favorite, this hydrating lip treatment from Fresh is super nourishing due to its blend of plant oils, including: castor seed, grape seed, avocado, wheat germ, apricot, jojoba, and more. Beeswax prevents moisture loss, while SPF 15 protects your lips from the sun. A great option for those who want something a bit more luxe, this lip treatment also smells slightly lemon-y to perk you up.
Advertisement - Continue Reading Below
Advertisement - Continue Reading Below
Fix My Skin Healing Body Balm
"Fix My Skin lip balm (or the larger balm) is ideal for irritated chapped lips because it contains 1 percent hydrocortisone, a mild steroid, to reduce inflammation," says Dr. Waldorf. The fragrance-free formula also contains occlusive agents like shea butter and beeswax, and can also be used to soothe skin conditions like eczema, psoriasis, or even annoying insect bites.
Advertisement - Continue Reading Below
Advertisement - Continue Reading Below
Bite Beauty Agave Lip Mask
If you prefer a treatment that will rejuvenate dry, chapped lips as you snooze, you have to try this agave-based recovery lip mask from Bite Beauty. It's infused with medical-grade lanolin, jojoba and olive oils, and beeswax to heal, moisturize, and protect overnight. The super thick formula melts down nicely, and a little goes a long way for healthier lips come morning.
Advertisement - Continue Reading Below
Advertisement - Continue Reading Below
Jack Black Intense Therapy Lip Balm SPF 25
With more than 1,300 reviews and 4.4-star rating on Amazon, it's clear that Jack Black has done something right with this ultra-conditioning lip balm, which includes beeswax, shea butter, green tea extract, lanolin, cocoa seed butter, and SPF 25. One reviewer raved: "I applied a very small amount and my lips got much better after 3 days. I never had severely dry lips but still it was a huge difference after I applied it, and the total healing time was about a week. If you have constantly dry lips you have to try it."
Advertisement - Continue Reading Below
Advertisement - Continue Reading Below
Neosporin Lip Health Overnight Renewal Therapy
Neosporin may be known for its antibacterial ointment—but their healing lip protectant should get just as much love. With the help of lanolin, cocoa butter, and vitamin E, this petrolatum-based lip treatment minimizes dryness and flakiness, while nourishing the skin to repair any cracks. Free of preservatives, parabens, and artificial flavors, it's especially great for chapped lips that are easily irritated by other formulas.
Follow Prevention on Instagram
Advertisement - Continue Reading Below
Alisa Hrustic
Alisa Hrustic, an associate editor at Prevention, has spent her entire career interviewing top medical experts, interpreting peer-reviewed studies, and reporting on health, nutrition, weight loss, and fitness trends for outlets like Women's Health and Men's Health, where she both interned and worked full-time.
Video: BEST LIP BALMS for EVERY NEED
10 Best Lip Balms to Heal Your Dry, Chapped Lips, According to Dermatologists images
2019 year - 10 Best Lip Balms to Heal Your Dry, Chapped Lips, According to Dermatologists pictures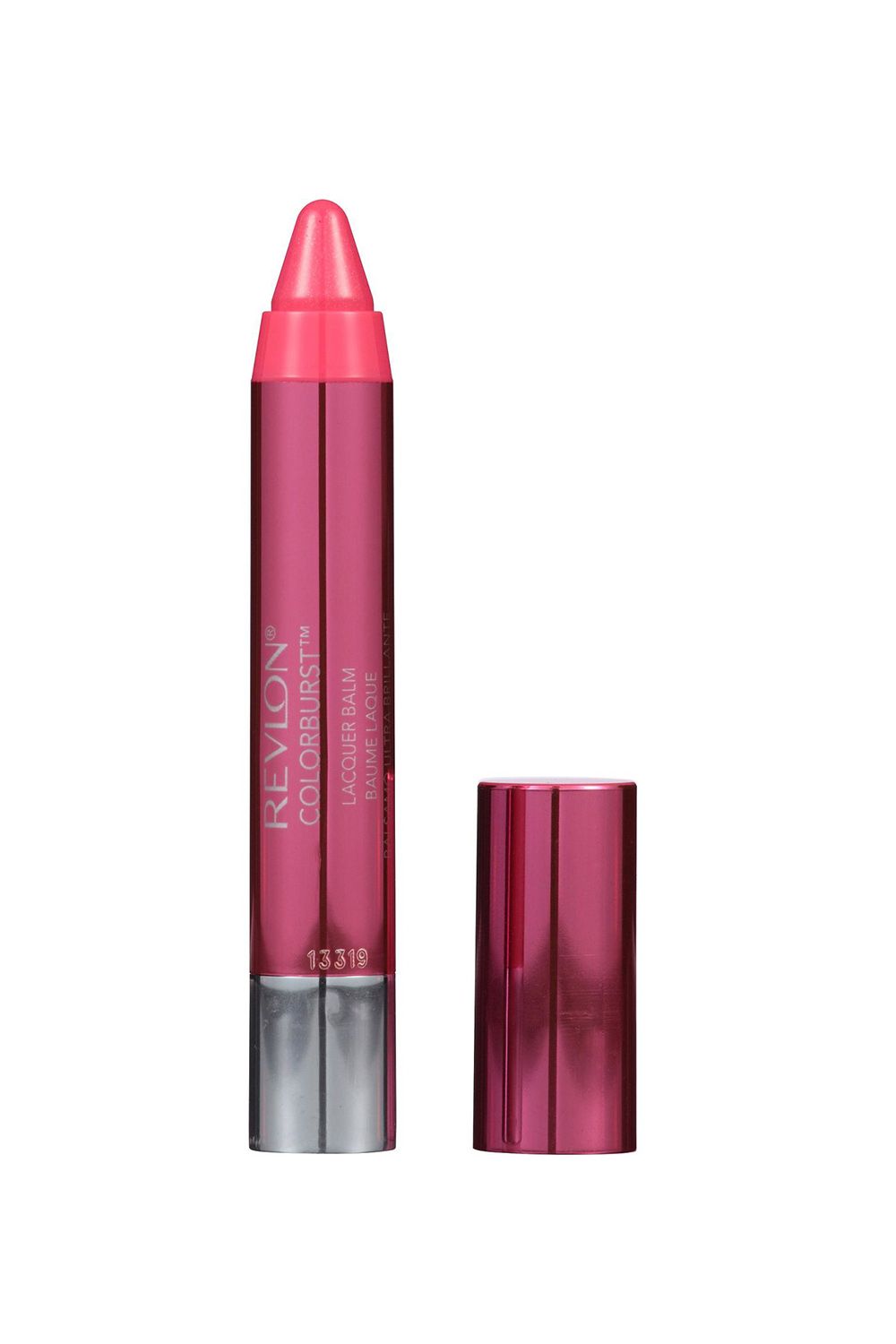 10 Best Lip Balms to Heal Your Dry, Chapped Lips, According to Dermatologists recommend photo
10 Best Lip Balms to Heal Your Dry, Chapped Lips, According to Dermatologists pictures
10 Best Lip Balms to Heal Your Dry, Chapped Lips, According to Dermatologists new picture
picture 10 Best Lip Balms to Heal Your Dry, Chapped Lips, According to Dermatologists
Watch 10 Best Lip Balms to Heal Your Dry, Chapped Lips, According to Dermatologists video
Discussion on this topic: 10 Best Lip Balms to Heal Your , 10-best-lip-balms-to-heal-your/ , 10-best-lip-balms-to-heal-your/
Related News
How My Hearing Loss Has Affected My Marriage
Shop Our Favourite Stylish Suits for Work and Beyond
Spiced Molasses Sweet Potatoes
Welp, Here Are Some Real People Trying BDSM for the First Time
4 Supplements You Should Definitely Know About
Tender Loving Care for Dry Skin
Chicken Breasts with Lemon-Caper Sauce
60 Athena Tattoo Designs For Men – Ancient Greek Goddess Ideas
Black Friday Deals Youre Going to Want to Shop This Season
Healthified Strawberry-Rhubarb Cupcakes
Cute and Easy Hairstyles for Prom
Date: 16.12.2018, 07:41 / Views: 74162
---